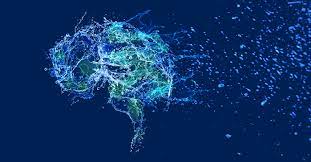 Race to Net Zero
Driven By Commitment
Powered By Technology
"AI Technology To Contribute Up To 70% Of Carbon Emissions Reductions By 2060"
AI-related technologies' contribution to carbon reduction will increase every year, reaching at least 70% by 2060 with the total carbon reduction exceeding 35 billion tons… CB Insights
Water is the essential element of life, and with changes in our lifestyles and increasing industrialization, we are putting more pressure on natural resources. The processing of water by manufacturing across a range of industries consumes megaliters of water per day and often 80% of the water released by manufacturing is contaminated.
Global water utilities, responsible for providing us with clean water, contribute 2% of greenhouse gas emissions, equal to 101 coal-fired power plants or the emission of the Global Shipping industry
At this rate, in their Roadmap to NetZero, UK Water predicts up to 10 million tons of greenhouse gas reaching net zero by 2030.

UK Water
These numbers are quite staggering and require ESG imperatives and commitment. The better we understand ESG, the bigger the positive impact and influence it will play in our everyday life, for the Board Room, to Corporate Strategy, all the way towards the planning and development of Smart cities and awareness at the individual level.
As with the advancement in technology, advancement in technology esp IIOT in conjunction with AI and ML can help Manufactures, Utilities and Communication in their accelerating the Water Management journey to NetZero.
As per the study published in the UK, by using the advancement in technology esp AI, and ML, Global Water utilities could cut Green House Gas emissions by 50%.

UK Water
One of the leading water utilities in the world, applied machine learning in an anaerobic optimization, resulting in potential savings of approx 10,000 pounds of emitted methane in a single year.
Can Artificial Intelligence (AI) and Machine Learning (ML) help to achieve the Race to Zero goals?
The improvement of artificial intelligence and machine learning (AI&ML) in the past few years has been applied successfully across multiple sectors. Its relevance and usefulness in process optimization, operational efficiencies, and reducing energy consumption for a range of processes have become a mainstream activity. The same technological advancement in AI & ML can be applied to the water sector to achieve reductions in emissions, operational e efficiencies, and much more, contributing to the Journey to Zero goals.
Machine Learning along with empirical observations and soft/virtual sensors is also used to create a digital twin model, providing an insight into predictions about asset performance, simulations as well as the efficient running of the machines.All these optimizations can be applied to enhance plant performance by reducing energy consumption and emissions while maintaining output quality standards, hence contributing to Net Zero
By collecting, analyzing, and processing batch and/or real-time information from your existing systems as well as any IIOT-based sensors and other instruments installed on machinery at your facilities. The data is processed and is converged to create a "digital twin", that feeds into a cloud-based Machine Learning engine, where it's analyzed, and predictions and insights are shared across the stakeholders. Your team has immediate access to the information through their mobile device or web browser.
Within days of turning on the system, operations teams can quickly see insights into key parameters. Over time, the algorithms calculate asset and process inefficiencies, as well as environmental compliance with that company's municipal trade waste agreements.
How can AquaML Help?
AI solutions are vastly underused, often due to a lack of awareness and industry specificity on how they can be applied and work for Water Solutions. Hence, there is a need for transparent, tailored solutions for Water solutions. However, the solution will have an adoption challenge as it requires skill sets and expertise in Data Science and Engineering along with Artificial Intelligence and Machine Learning.
Easy-to-use and powerful ML engine, AquaML enables you to focus on what matters the most to you, running your water operations effectively. This leads to increased efficiency and productivity, and also helps address climate change – one of the biggest challenges facing us today.
AquaML, or in fact any technology or intervention alone will not achieve net-zero within the water industry and it cannot fully substitute human inputs and commitment. However, it does enable and accelerates the journey toward NetZero with zero to minimal investments. By leveraging existing data, we can provide valuable insights.
Achieving the Race to Zero emissions goals is crucial, and with fluctuations in our temperatures and climate, it is pertinent for the water sector to explore and apply AI and ML applications, to the areas producing the greatest emissions. Our, pre-trained models can help in reducing emissions by optimizing water treatment plant operations, asset performance, and energy consumption including integration with the Grid.
Our platform product provides insights into your datasets and helps surface the problems as well as their root cause in an automated fashion. It helps transition from Tribal and Isolated knowledge to institutionalized and federated knowledge, helping you simplify and standardize best practices and operations models.
Our ability to integrate and consume data from various data sources including soft sensors acts as a cornerstone of our solution. These direct measurements enable the ML engine to process data and knowledge towards accurate predictions and insights.
At AquaML, we are committed to sustainable water solutions, for current and future generations. We are confident that our Product and Technology will help you and your enterprise in your commitment and JOurney to Net-Zero.